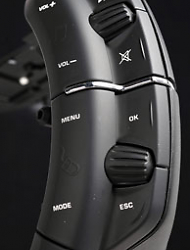 Car Sensors and Switches
Column Switches are multifunction interface systems between the driver and the vehicle, just behind the steering wheel. From simple turn signals, head lights and wipers functions to latest more complex technologies in which Valeo is pioneer. 
Valeo produces OE-quality car sensors and switches for car manufacturers and the independent aftermarket, ranging from simple turn signals, headlights, and wiper functions to the latest complex technologies. 
Column Switches are multifunction interface systems between the driver and the vehicle, located just behind the steering wheel 
Parking Sensors detect obstacles in front of or behind a vehicle and alert the driver to avoid collisions