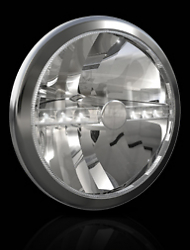 Truck Lighting Systems
Driving at night can be hazardous, as it accounts for more than 40% of fatal accidents but only 20% of all kilometres driven. This fact means Lighting Systems play an essential role in road safety and drives Valeo to pursue constant safety innovation in lighting. This is doubly important for trucks, which pose a hazard at night if they are not visible.
Besides this constant innovation for safety, Valeo has also developed less power consuming products which help decrease CO2 emissions.
Valeo offers a multi application lighting range for Heavy-Duty vehicles. Valeo covers different applications with a wide range of products covering all vehicle types.
Valeo has 24 research and development centers and 31 production sites and currently represents approximately 20 % of the worldwide OE market for lighting and over 26 % in Europe. 
As a lighting specialist, Valeo offers a full range of products and services from replacement parts to maintenance products.