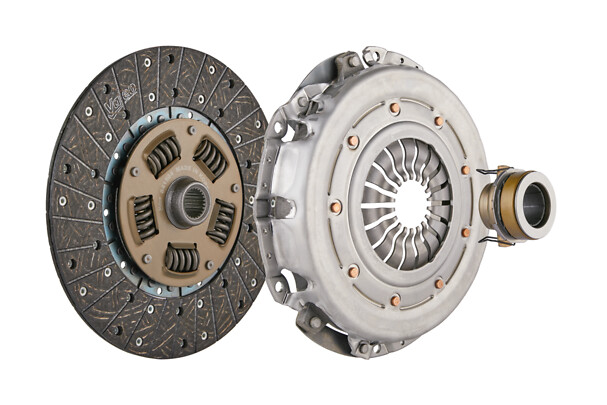 OES | Clutch
Valeo Transmission Systems' mission is to supply a wide offer for all powertrain architectures with innovative technologies developed for efficient and comfortable power transfer from the engine to the transmission, whilst reducing fuel consumption.
Manual Transmissions: Complete clutch pack including a range of dampers for passenger & commercial vehicles

Frictions Materials: Wide range of friction materials
Hydraulic Clutch Actuation: From clutch master, release & slave cylinders to hydraulic dampers
Powershift Transmissions: Compact dual clutch module with electromechanical actuators
Automatic Transmissions: Range of compact torque converters & lock up damps
All Valeo clutches are manufactured according to Valeo's highest quality standards, making Valeo products efficient and reliable and ensuring full customer satisfaction. Valeo's expertise in research and development allows the reduction of noise and vibrations along with enhanced driving comfort through smoother gear shift. Altogether with the protection of the driveline. Reliable because Valeo clutches are able to perform in the most hostile operating environments. Valeo OE customers benefit from this Original Equipment (O.E.) expertise, rigour and quality, for their aftermarket offer.