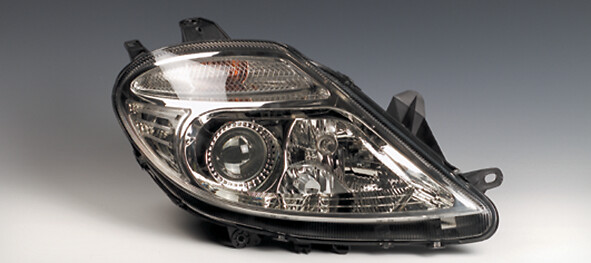 OES | Lighting systems
Lighting systems play a key role for the comfort and the safety of drivers and other road users,as more than 40% of fatal accidents occur during night-time although 20% of kilometers are driven at night. Valeo Lighting Systems has been developping LED lamps, that provide higher and higher luminous illumination on the road, with less and less glare to oncoming vehicles, for the sake of comfort and safety, with playing a significant role in decreasing power consumption and CO2 emissions.
Valeo Lighting Systems proposes a complete portfolio of innovative products and services for OES customers: from original spare parts to accessories with a large range of headlamps, fog lamps, rear lamps, additional beams, work lamps and recent innovations regarding welcome & bye-bye scenario. Our products cover a large range of vehicles: passenger cars, light commercial vehicles, trucks, heavy trucks, heavy duty vehicles as well as agricultural, construction and material handling vehicles.
All our products are based on our core requirements of high quality and high effciency which is part of Valeo culture. We also deliver high performance products and adapt to our customer needs with flexibility. Some of our accessories can also be delivered in kits ready to be installed. Valeo Lighting Systems is your specialist for all lighting technologies.