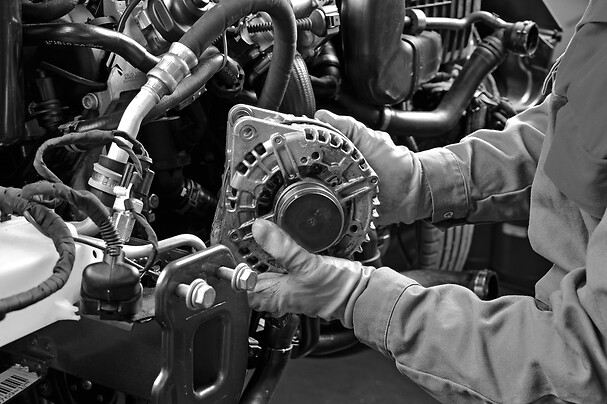 OES | Starter & Alternator
Valeo is a leader in the rotating electrics aftermarket from conventional to stop & start with 11 production sites worldwide and its Remanufacturing worldwide competence center in Poland.
With a strong leadership in Original Equipment and more than 35 years experience in remanufacturing, Valeo provides the Aftermarket with one of the best offer in starters and alternators: over 200,000 starters and alternators units per day worldwide on its production, and it is thus recognized as a key player on the global market, and leader in Europe. One out of three vehicles is fitted with a Valeo machine as original equipment (four out of ten in Europe).
The Valeo double range, New for New and Standard Exchange, includes latest innovations from power efficiency machines, O.E. quality spare parts to Stop-Start systems and supply all major car, light commercial and heavy-duty manufacturers from low-end to luxury vehicle segments.
Valeo's Aftermarket OES offer includes new and remanufactured products for Passenger Cars, Commercial Vehicles and Trucks, and a range of innovative services to answer to the "Circular Economy" wave.
The combined offer of "new for new" and remanufactured or "Standard Exchange" products allows Valeo to answer all the Aftermarket needs.
Valeo delivers complete units with alternators and Starter Motors and also components (Free wheel pulley, pulley, regulators, rectifiers, pinion drive, solenoids, etc...for repair markets).